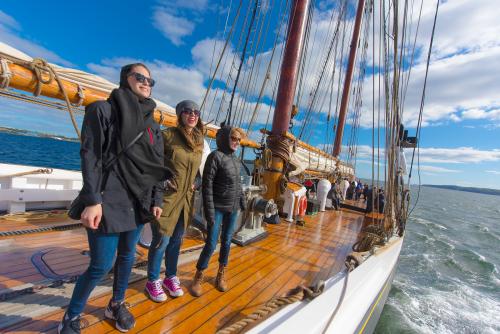 Experience the sights, smells and sounds of sailing on a Grand Banks fishing schooner! Bluenose II welcomes passengers on board for 2-hour harbour cruises twice a day in Lunenburg and Halifax as indicated in the schedule. For more information and to book a sail, visit our Schedule page.
Pricing for the 2023 season (includes taxes and fees):
Adult: $95
Children (3-12): $45
No charge for infants 2 & under 
Buy a gift certificate for a harbour cruise here.